Tarantula
This design came from plotting the position of the eight legs and two mandibles on the edges of a sheet of paper and figuring out how to collapse the rest of the paper into the abdomen. This gives the creature quite long legs and a nice round body.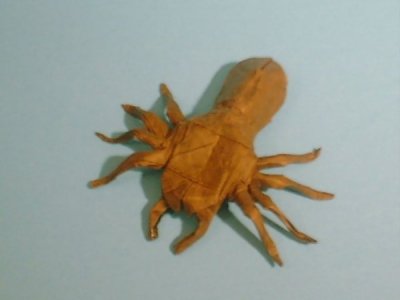 ---
Designer : Designed and folded by myself, Copyright 2004
Paper : One uncut square of foil-backed paper
Diagrams : None available
Crease pattern : None available

Please note : Unless I have indicated above, diagrams and crease patterns do not exist for this model. Please do not email me requesting them.