Chaffer beetle
Another attempt at box pleating, with limited success. I like the shape and folding sequence for the front of the body, which has a nice 3-D feel. However, I'm still not satisfied with the back legs. The points are in the right place, but the legs are too thick, and don't seem to come out of the body in an aesthetic fashion. I'll get the hang of it eventually...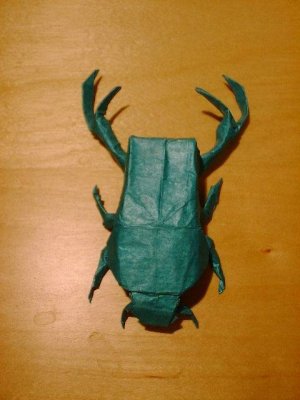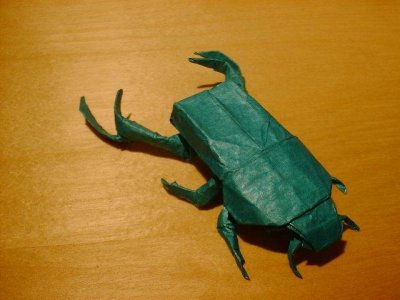 ---
Designer : Designed and folded by myself, Copyright 2004
Paper : One uncut 25cm square
Diagrams : None available
Crease pattern : None available

Please note : Unless I have indicated above, diagrams and crease patterns do not exist for this model. Please do not email me requesting them.