Wasp
This is another model that I have been trying to fold for ages. Part of my 'folders-block' was to consider the wings of a common wasp to be white. But they are not. It you look closely at a common wasp, the wings are almost black, and the legs are mostly yelow. So, I set out to design suck a model. The wings come from points within the centre of the model, and the other appendages come from the free edges.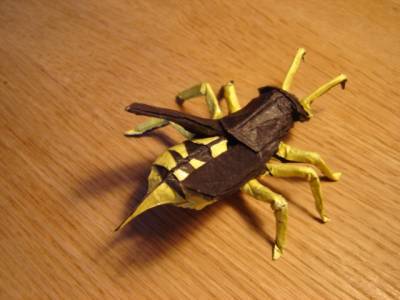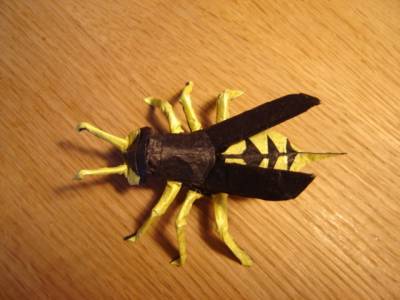 ---
Designer : Designed and folded by myself, Copyright 2004
Paper : One uncut 25cm square
Diagrams : None available
Crease pattern : None available

Please note : Unless I have indicated above, diagrams and crease patterns do not exist for this model. Please do not email me requesting them.