Flower beetle
For this model, I have been experimenting with dividing the square into thirds, to create nine squares. This effectively gives 16 points to use for legs, etc. I have not used all of the points - two of the centre flaps have become a single abdomen. However, this form of box pleating allows for very long, slim legs.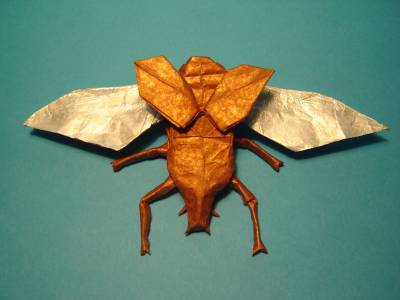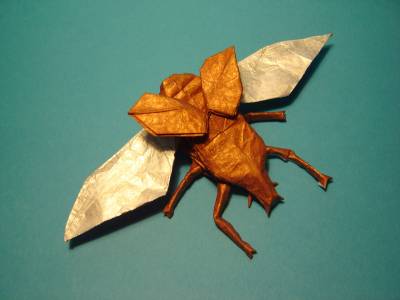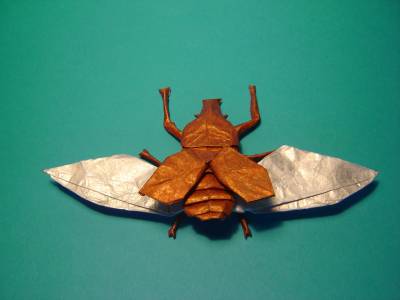 ---
Designer : Designed and folded by myself, Copyright 2007
Paper : One uncut 25cm square
Diagrams : None available
Crease pattern : None available

Please note : Unless I have indicated above, diagrams and crease patterns do not exist for this model. Please do not email me requesting them.