Cicada
As complex designs go, this one isn't very complex. Take one frog base, turn the centre flap into an abdomen, split two of the long flaps to form legs or the head, use the four short flaps as other legs, and the remaining two long flaps as wings, and voila!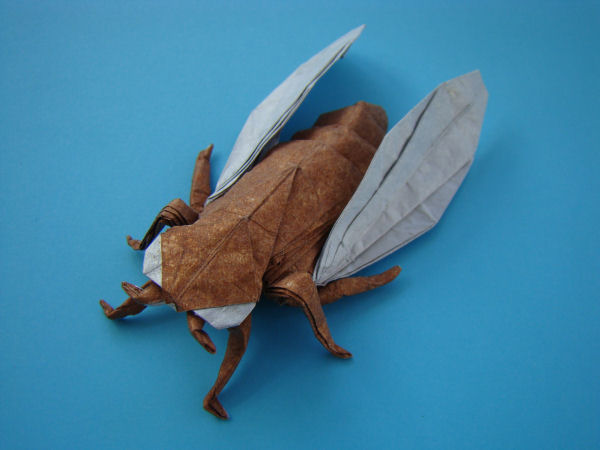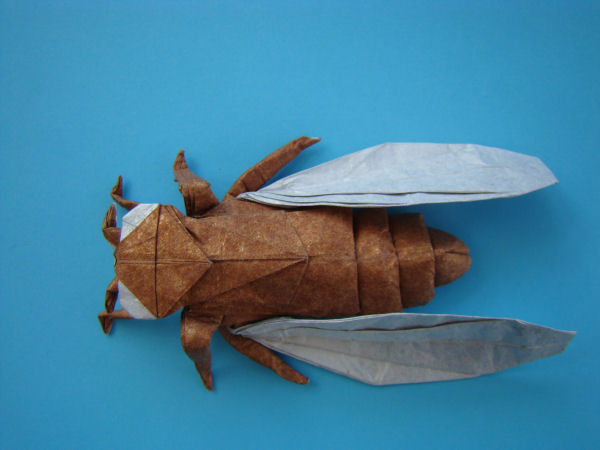 ---
Designer : Designed and folded by myself, Copyright 2006
Paper : One uncut 25cm square
Diagrams : None available
Crease pattern : None available

Please note : Unless I have indicated above, diagrams and crease patterns do not exist for this model. Please do not email me requesting them.