Lion
For this lion design, I wanted both a colour change mane, and face with distinct features. I have used a similar face to my tiger design, with is essentially a strip grafted frog base at one corner of the model. The back is not seamlessly closed. However, this allows me to create the colour-changed mane.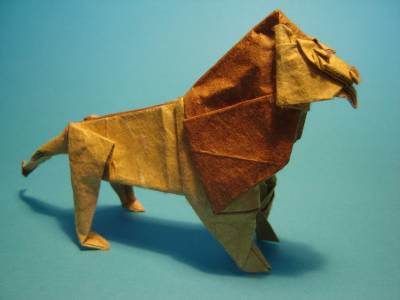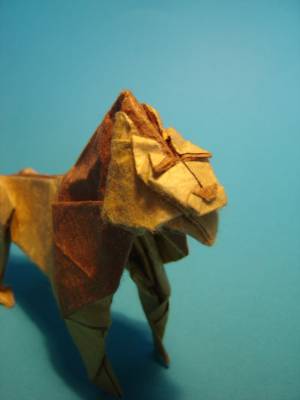 ---
Designer : Designed and folded by myself, Copyright 2004-2007
Paper : One uncut square
Crease pattern : Click here

Please note : Unless I have indicated above, diagrams and crease patterns do not exist for this model. Please do not email me requesting them.