Highland ram
This model was designed in Scotland, while looking and highland sheep and cattle. The model makes very efficient use of the paper, with very little trapped inside the model. A bird base is grafted onto one both the front and back of the square, to create the horned face at one end, and the rear legs at the other. The other corners form the two front legs.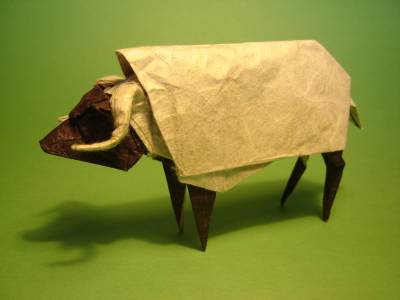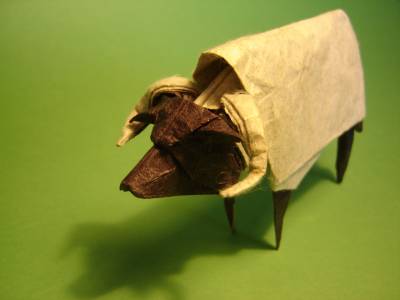 ---
Designer : Designed and folded by myself, Copyright 2004-2007
Paper : One uncut square
Crease pattern : Click here

Please note : Unless I have indicated above, diagrams and crease patterns do not exist for this model. Please do not email me requesting them.