Bushy park stag
Bush park is one of the royal parks near Hampton court. There are several herds of dear that roam the park, and the animals are fairly tame. There are several huge stags that parade around the park, and I wanted to represent one of these in origami. This model is a compromise between getting lots of detail in the antlers, and having enough paper left in the rest of the model to create a seamless closed back.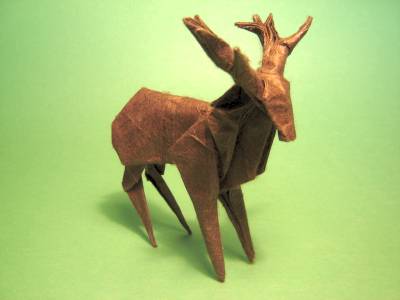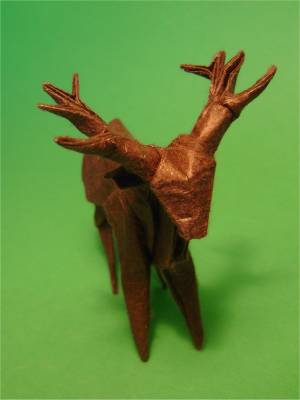 ---
Designer : Designed and folded by myself, Copyright 2004-2007
Paper : One uncut square
Crease pattern : Click here

Please note : Unless I have indicated above, diagrams and crease patterns do not exist for this model. Please do not email me requesting them.