Giraffe
This uses the same base as one of my unicorns, although the finished model looks quite different. There is lots of paper to use for a neck or head features and you can form quite slender legs. Some day I'll diagram these two, but I've got older versions somewhere on this site.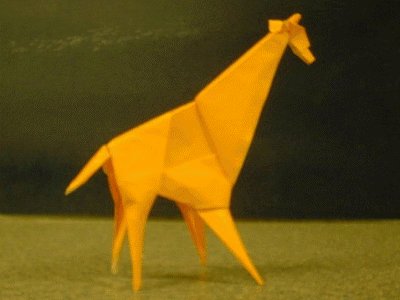 ---
Designer : Designed and folded by myself, Copyright 2004-2007
Paper : One uncut square
Diagrams : None available
Crease pattern : None available

Please note : Unless I have indicated above, diagrams and crease patterns do not exist for this model. Please do not email me requesting them.