Rhinoceros
One thing that I've noticed about rhinoceroses whenever I've seen them close up is how big their ears are. No model I've seen (including my previous designs) seems to quite capture this. This new design uses a completely new base which makes very efficient use of the paper - a 10 inch square produces a 7 1/2 inch model.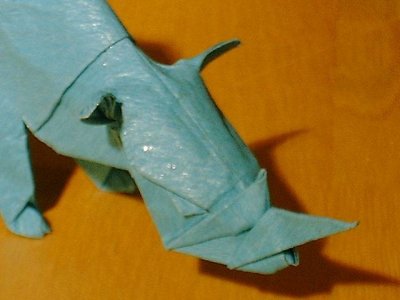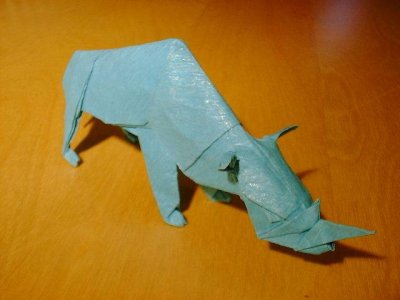 ---
Designer : Designed and folded by myself, Copyright 2004-2007
Paper : One uncut square
Diagrams : None available
Crease pattern : None available

Please note : Unless I have indicated above, diagrams and crease patterns do not exist for this model. Please do not email me requesting them.