Elk
I've been working on elk designs for ages and most have come from various forms of box pleating. This is no exception. Inspired by Robert Lang's Bull Moose I tried dividing a square of paper into sixths and seeing what sorts of bases I could generate. This model is the final result from about 20 attempts and seems to capture both the elegence of the elks form and the complexity of the antlers.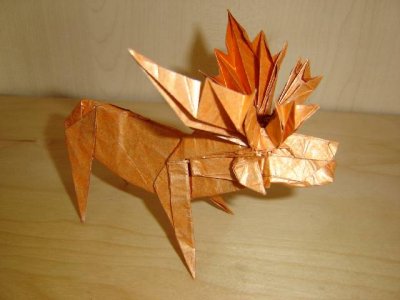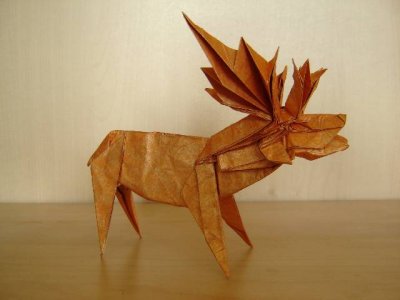 ---
Designer : Designed and folded by myself, Copyright 2004-2007
Paper : One uncut square
Diagrams : None available
Crease pattern : None available

Please note : Unless I have indicated above, diagrams and crease patterns do not exist for this model. Please do not email me requesting them.